Brexit set to exacerbate widespread problems in education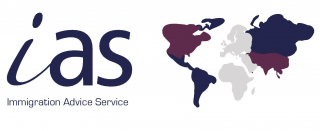 Historically, many of the UK's teachers have - and continue to - come from overseas, settling in the UK through their work in education. However, the current Government's hardline approach to Brexit is threatening to make current issues in education worse, while adding a whole new host of others. Many of these revolve around migrant teachers' access to work visas; and with the threat to cut a significant amount of education workers, the entire sector is set to be damaged by Brexit.
Current problems with work visas and settling in the UK
Currently, for migrants to secure a Tier 2 UK Work Visa, they need to be coming over to an initial £30,000 a year job, with sponsorship from an employer. This is already problematic for potential migrant workers, as even many experienced teachers don't earn this much. An entry-level secondary school teacher with less than a year's experience earns an average of £23,334, while a secondary school teacher with one to four years' experience earns a total of £26,025.
Furthermore, to be eligible for 'Indefinite Leave to Remain', the visa holder has to earn at least £35,000, which is a necessary pathway to achieving British citizenship. Effectively, this makes it impossible for many migrants to come to the UK to teach, and those that do are cut off from settling here permanently. This will be impacted even further when similar immigration laws are applied to EU migrants after Brexit. Applicants for Tier 2 Visas and 'Indefinite Leave to Remain' already have to complete an English language test and the notorious 'good character' requirement,while the applicant must have also worked as a teacher for five years and can't have left the UK for more than 180 days in the previous year.
Making the salary cap so high, combined with all the hoops the applicant has to jump through, is a certain way to reduce the number of foreign teachers in a career field which officially has a shortage of workers. Last summer, the Education Policy Institute predicted that teaching shortages would become severe, with bigger classes and falling expertise as a result.
Recruitment targets were missed last year for all subjects - with the exception of biology, English, history and physical education. Additonally, according to the National Association of Head Teachers, teacher-training applications were down last month compared with a year earlier.
Another issue is the austerity policies which the Government has been implementing since 2010. This has already resulted in big cuts to teachers' wages, forcing many to seek new career paths.
Current plans to address the post-Brexit problems in education
It is clear that the education sector will be hit hard by Brexit, and ministers and the government have outlined numerous ways to tackle this. Back in 2018, former education secretary, Damian Hinds, set out his plan to increase teachers' salaries by 2%, which would be left up to individual schools to implement. Hinds also promised to introduce an award,with an investment of £508 million through a new teachers' pay grant of £187 million in 2018-19 and £321 million in 2019-20 - taken from the existing Department for Education budget.
However, this is clearly not enough and has attracted widespread criticism. Unions have been calling for a 5% pay rise. James Zuccollo, from the Education Policy Institute, believes this type of increase could help to prevent the looming crisis; "recent research suggests a 5% pay supplement for early-career science and maths teachers could have avoided the increased shortages since 2010" he claims.
Labour laid the situation at the Tories' feet, with Angela Rayner, the shadow education secretary, saying years of cuts had led to teachers being "thousands of pounds a year worse off" and "with more teachers leaving the profession than joining".
Another area the government could look at to offset the crisis is adding more teaching roles to the Shortage Occupation List (SOL). The SOL is a resource that lists occupations in short supply in the UK, and currently helps with visa discounts and exemptions on the £30,000 a year salary rule. Right now, it is only for non-EU migrants, but will be expanded once Britain leaves the EU. Currently, only secondary level chemistry, physics and maths teachers are on the SOL. Due to teacher recruitment targets not being met year after year, many are calling for the list to include all teaching jobs.
There is already a crisis in teacher recruitment and teachers' pay, and while the number of pupils is set to increase, the labour pool is shrinking. Skills gaps and shortages are set to widen. The current visa requirements already alienate many skilled overseas teachers who don't earn £30,000, and now Brexit will cut off the European teachers who have been able to access the UK easier than their non-EU counterparts. It is clear that the Government needs to do far more than it has proposed or British education will face a full-blown recruitment crisis.
Written by Conor Kavanagh of the Immigration Advice Service – an organisation of immigration lawyers offering private, corporate and Legal Aid services.
Comments
No comments made yet. Be the first to submit a comment
By accepting you will be accessing a service provided by a third-party external to https://edcentral.uk/