What are your hopes for education in 2019?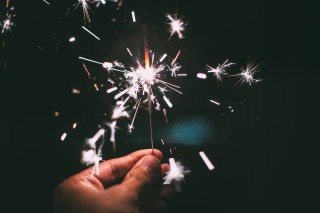 The end of a year is a great time for reflection, but it's also a good chance to dream big about what we want for the year ahead (as our trail of fad diets and unread classic books can attest).
There are plenty of challenges facing education in 2019 – funding cuts, a new inspection framework and wellbeing will high on many people's lists of concern. But in our ever-resilient profession there's always hope, so we asked a group of teachers to share their ambitions for education in 2019. Got an aspiration or warning to share? Tweet us @EdCentral and we will add it to our page.
I hope that we can continue to address the teacher workload issue – practically and sustainably – and promote a more positive narrative about the profession in order to encourage new recruits and to retain the teachers we have. If you're disaffected, try a change of school before walking away from teaching!


Jill Berry is a former headteacher and now a leadership consultant and author. You can follow her on Twitter @jillberry102.
I hope for genuine trust and autonomy to be placed in teachers and for the voices of those on the ground to be actively consulted at policy-maker level; for us to be in a position to move beyond the teacher wellbeing debate and have energy, integrity and enthusiasm for our job, which can be the best – and worst – in the world.

Dr Emma Kell is a teacher, Doctor of Education, author of How to Survive in Teaching. You can follow her on Twitter @thosethatcan.
My hope for 2019 is that school teachers and leaders are kind and compassionate towards themselves and each other. In short, I hope that they look after themselves first, before helping each other, so that together they can make the biggest difference for their students


Patrick Ottley-O'Connor is an Executive Principal and Leadership Development Coach, with 32 years' teaching experience. You can follow him on Twitter @ottleyoconnor.
There is much to hope for in education in 2019. We have the best set of teachers ever; expectations are high; and we have the most amazing children in our schools. But, we have a government blind to the challenges we face. Finances, recruitment and accountability – they have to be addressed if we are to move forward.

Brian Walton is a primary headteacher. You can follow him on Twitter @Oldprimaryhead1.
As teachers, we need to realise that for disadvantaged pupils, 'resources' are far more than a computer and internet connection. Vocabulary, confidence, knowledge – these are the resources we need to instil in all pupils, regardless of background. 'Resources for All' is my mission statement.

Mr Pink is a teacher in south east England. You can follow him on Twitter @Positivteacha.
Comments
No comments made yet. Be the first to submit a comment
By accepting you will be accessing a service provided by a third-party external to https://edcentral.uk/