Latest hot new research for 2016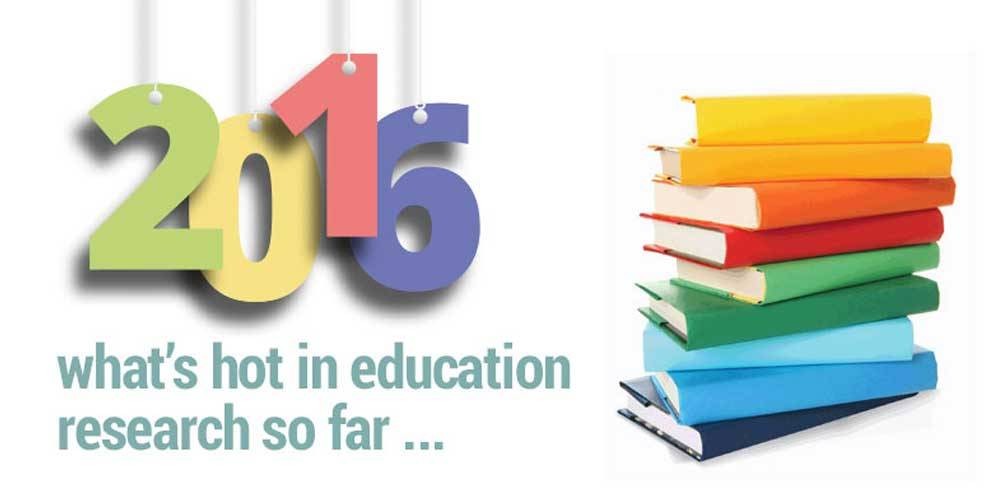 This week, Patrick Watson, EdCentral's resident research expert shares his pick of hot new research and research-related titles published so far in 2016.
The first 6 months of 2016 have seen a plethora of emerging research, evaluation and guidance with topics ranging from attainment and high performance strategies to languages trends and mental wellbeing to gender and socioeconomic differences. Here are just three pieces you might consider adding to your summer reading list.

---
Learning about learning: what every new teacher needs to know
by: Laura Pomerance, Julie Greenberg and Kate Walsh published by: National Council on Teacher Quality
This US study claims publishers and authors are failing both aspiring teachers and the teaching profession, because good recent research on how students learn is not being taken into account in texts that inform teacher training and development. Typically, texts neglect to teach what we now know about how students learn despite its central importance in teacher training. On the other hand, good research - on how to teach in order to maximise student understanding and retention - barely gets a mention. Anecdotal information is dressed up as science. This poses a significant question for education in the UK ... do we have similar problems here in the texts our trainees are using?
The problem solvers
by: Charles Leadbeater published by: Pearson
No education year is complete without some researcher challenging the very purpose of education. Here, it's Charles Leadbeater with his claims that the core purpose of education needs to shift urgently – from teaching students to follow instructions, to prepare students to identify and solve problems ... food for thought!
Mental health and behaviour in schools: departmental advice for school staff published
by: DfE
Not so much research as guidance ... mental health in schools is a hot topic with much publicity around the scale, scope and nature of the problem. But what heads, teachers and governors need to know is where their school's responsibilities lie. They need to know what they can do and how to support a child or young person whose behaviour - whether it is disruptive, withdrawn, anxious, depressed or otherwise - may be related to an unmet mental health need. This comprehensive guidance is a good starting point to help develop and support school practice in this sensitive and challenging area.
Related Posts
Comments
No comments made yet. Be the first to submit a comment