Countdown to Reservations End Date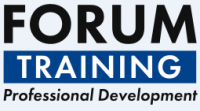 Event Details
Starts on:
07/02/2019 09:00 AM
Ends on:
07/02/2019 04:00 PM
Location:
Holiday Inn London Kensington Forum, 97 Cromwell Road, London SW7 4DN
Description
School Business Managers are under increasing pressure and as budgets continue to be squeezed and workload increases, it is essential that they work as efficiently as possible.

This one day conference will enable delegates to stay up-to-date with the latest developments as well as network with other School Business Managers and find out about new products and services.

The learning objectives include:
• Budget planning and practical financial management – your guide to balancing the books and getting your budget approved by the SLT
• A new inspection framework: the SBMs role – with the new framework expected to be implemented in September 2019, get to grips with what the changes will mean for you
• The role of the SBM as part of the SLT – using your ever expanding role to make a positive impact, how to manage relationships with your senior colleagues and developing your leadership skills
• Managing HR, recruitment and staff retention – our HR experts talk you through the main challenges of being a HR leader, including; performance management, difficult conversations, conflict management and sickness policies and procedures
• Maximising funding and managing income streams – identifying additional income streams to support your school and how to secure them.