Countdown to Reservations End Date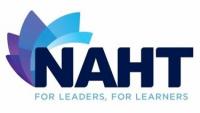 Event Details
Starts on:
10/11/2021 08:45 AM
Ends on:
10/11/2021 03:30 PM
Description
This two day online event features the Early Years conference starting on 10th November followed by Primary conference on 11th November, with each day designed for those working in the Early Years and Primary phases.
This is a unique opportunity for school leaders, leadership teams, teachers and support staff to reflect on and develop policy and practice in their school or setting across both phases, making sure that the learning journey continues seamlessly for children as they move through school.
The keynote speakers and workshops across both days have been carefully chosen to inform and inspire delegates, provoke discussion and debate, highlight the very latest and best research and pedagogy in Early Years and Primary Education.
Keynote speakers include:
• Gill Jones, HMI, Deputy Director Schools Early Education Policy, Ofsted
• Jan Dubiel, Executive Principle Little Lions and Early Years Lead
• Professor Julie Fisher.
Workshops will be offered as follows:
• Session One
◦ Working with families in different ways
◦ Communications - language and speech development
◦ Technology for tots
• Session Two
◦ Building relationships/PSED
◦ EYFS - Early Learning Goals, Development Matters - Dr Julian Grenier
◦ Oracy Benchmarks with Amy Gaunt
◦ Well-being.