Countdown to Reservations End Date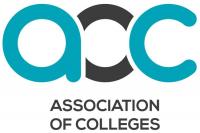 Event Details
Starts on:
21/11/2022 10:00 AM
Ends on:
21/11/2022 12:00 PM
Description
AoC are delivering 10 Student Governor Inductions for new Student Governors.
The Student Governor Inductions 2022/23 project is delivered by AoC, commissioned by the Education and Training Foundation on behalf of the Department for Education.
The online inductions aim to help students feel prepared, equipped and confident to fulfil their role on the college board.
The inductions will include:
• Role of a trustee
• Legal framework
• Board meetings
• Principals of good governance
• College funding and regulation
• FE policy.