Countdown to Reservations End Date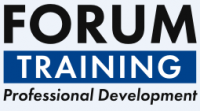 Event Details
Starts on:
28/02/2019 09:00 AM
Ends on:
28/02/2019 03:30 PM
Location:
Central London, UK
Description
The issue of attendance is as crucial now as it ever was and for most schools, it's still a huge challenge. This one day conference will provide delegates with latest information relating to the issues of attendance and absence management.

Learning objectives include:
• Attendance and the new Ofsted inspection framework – what to expect for attendance under the new framework and how to prepare for Ofsted
• Attendance and absence management – keeping you up-to-date with what's new and your legal requirements
• Tried and tested interventions for improving attendance – tackling punctuality, persistent absence and school refusers
• Supporting good attendance at home – how and when to involve parents when a problem arises
• Exploring mental health and school attendance – your guide to supporting pupils with mental health difficulties to attend school.

Confirmed speakers include:
• Ben Whitney - Independent Education Welfare Consultant and Trainer
• Joanne Sierzega - Central School Attendance and Welfare Service.