Countdown to Reservations End Date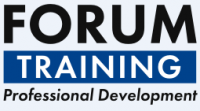 Event Details
Starts on:
17/01/2019 09:00 AM
Ends on:
17/01/2019 03:00 PM
Location:
Novotel Manchester, 21 Dickinson Street, Manchester M1 4LX
Description
One of the biggest challenges for SENCO's seems to be changing the mindset of colleagues. Having to explain that SEN guidance is constantly changing, new techniques and best practices are evolving and more disorders are being recognised all the time.
This one day workshop with additional four week email trainings and assessed audit tools (all CPD certified) will keep SENCOs up to date and offer practical guidance on how to influence and change the mindset of others.
Learning objectives include:
• Attend a one-day training workshop – to work through a detailed agenda, meet with colleagues and ask the questions that are pertinent
• Four-week email training programme – delegates will receive via email four training modules, prepared by an expert, one a week from 25th January 2019. Each module contains further reading, key learning points and questions for reflection
• Complete the tailored in-school SEN audit and have it assessed by an expert – following the workshop and reading modules, participants will be equipped with all the knowledge needed to complete a SEN audit
• Delegates will be issued with a Certificate of Specialist Competence – this demonstrates to Ofsted/Independent Schools Inspectorate and other authorities the completion of the advanced SENCO training.