Countdown to Reservations End Date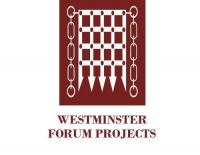 Event Details
Starts on:
25/02/2020 08:30 AM
Ends on:
25/02/2020 01:00 PM
Location:
Central London, UK
Description
This one day seminar will look at the next steps for improving initial teacher education in England and the introduction of the new Early Career Framework (ECF).
Delegates will examine the impact of government initiatives in supporting improvements within ITE.
The seminar is timed to follow the completion of the review by the government-commissioned expert group into the content of initial teacher training, which is providing recommendations on its alignment with the content of the new Early Career Framework.
Discussions will be held on the expert group's advice and issues for implementation, including on the delivery by providers of the updated core content and the opportunities for providing greater support to teachers early on in their careers under the ECF.
Further sessions look at the future of the ITE market, and its effectiveness.
With an increasing number of ways into teaching, delegates will examine the opportunities for providers to develop their recruitment methods and models to address teacher shortages.
Delegates may expect discussion on how providers and schools can address recruitment shortfalls in key subject areas, as well as the role of providers in improving retention of teachers within the profession - including in the light of concerns regarding the mental health support available to trainee teachers, as well as the removal of prior experience within a school as an entry requirement for trainee teachers.
There will also be an opportunity to look at how providers can support improvements in the recruitment and training of teachers in areas of greatest need.
It follows the DfE commissioning a training pilot, set up to increase the supply of trainee teachers to schools with poor recruitment and retention in the Midlands, which begins its first year of training teachers.
Further sessions examine the likely impact of ITE content and the ECF implementation on retention rates for teachers in the early stages of their careers.
With reference to its early rollout in September 2020 - in Greater Manchester, Bradford, Doncaster and in the North East - delegates will examine how the ECF can effectively be aligned with ITE course content, as well as other measures that can be taken to support teachers in the early years of their career and improve retention.
Sessions will also examine the mentoring of trainee teachers through the ECF.
It comes as a government-appointed panel of experts advises on a Teacher Developer qualification aimed at enabling teachers to transition to becoming mentors, with discussion expected on how providers can effectively support the extended mentoring period and the career development of both trainees and mentors.