Countdown to Reservations End Date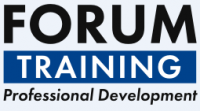 Event Details
Starts on:
12/05/2020 09:00 AM
Ends on:
12/05/2020 04:00 PM
Location:
Central London, UK
Description
School Attendance is vital to the positive progression of students in their education career. Consistent attendance, regular schooling and engagement are the key to ensuring a child successfully completes school with their necessary qualifications.
This one day conference will provide delegates with up-to-date changes to legislation, learn how to improve current policies and tackle the biggest challenges with improving school attendance.
Attendees will join expert speakers to gain knowledge, guidance and best practice on key topics including:
• Today's challenges and policies on school attendance – what are the key problems, factors and concerns that Attendance Officers are facing today?
• Internal and external factors causing absenteeism – identifying factors from within the school and outside the school, what can be put in place and supporting affected students
• Supporting SEND student's attendance – complying with relevant legal material and creating policies that benefit and specify for SEND student circumstances
• Engaging parents and partnership working – tried and tested methods of parental engagement, and hard-to-crack cases that need external assistance
• Monitoring, reporting and utilising attendance audits – having a whole school approach and how to strategise School Attendance policies.