Countdown to Reservations End Date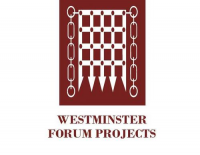 Event Details
Starts on:
14/02/2019 08:30 AM
Ends on:
14/02/2019 01:00 PM
Location:
Central London, UK
Description
This one day seminar will discuss next steps for raising educational attainment and improving social mobility in England - from early years through to higher and further education and into employment.

It will be an opportunity to examine the implementation and impact of a range of measures announced by the Secretary of State to improve social mobility through education.

Delegates will also assess what can be learnt from the impact so far of the Opportunity Areas programme, in improving social mobility in the 12 areas considered to be social mobility 'cold spots' in England - with cases studies from both the first and second wave of the programme.

Attendees may also expect discussion of how the Opportunity Areas could be used as a platform for wider progress in terms of social mobility across England with the announcement by the Secretary of State of targeted funding for the North East.

The range of policy initiatives to be discussed affect early years education, primary and secondary education, and further and higher education. Discussion will focus upon improving teaching quality and the role of schools in raising aspirations and improving attainment.

Attendees will consider policy and best practice aimed at tackling disadvantage in early years including options for improving collaboration, and progress on the government initiative to improve literacy and language skills in early years, with the announcement of specific funding by the Secretary of State - alongside the creation of a £30m fund aimed at creating more nursery places at successful schools and enhancing the use of data analytics to better target interventions.

In addition, there will be discussion on the review commissioned by government on the quality of non-GCSE qualifications for 14-16 year olds, and on research by the Social Mobility Commission on the impact on social mobility of extra-curricular activities.

Further sessions focus on post-16 through both higher and further education, including the likely impact of T-Levels as preparations are made for their initial introduction in three areas in 2020 and the newly introduced Strategic College Improvement Fund to support the FE sector and improve standards.

There will also be discussion on widening access into HE and employment with the Office for Students continuing to examine how universities can reach out to students from different backgrounds, including through their National Collaborative Outreach Programme.

Delegates will also consider the opportunities for employers to engage with schools, further education and higher education institutes to ensure they are reaching out to all young people to provide greater opportunities for them to reach a high level of employment.