Countdown to Reservations End Date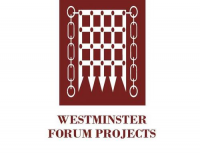 Event Details
Starts on:
13/10/2020 08:30 AM
Ends on:
13/10/2020 01:00 PM
Location:
Central London, UK
Description
This one day conference will assess the future governance and accountability of further education (FE) colleges and how to ensure quality provision.
It follows the government announcement of £400m in funding for providers of 16-19 education to be spread across 257 colleges in England, which aims to alleviate financial uncertainty in the sector.
Areas for discussion include:
• Reforming college oversight, the new insolvency regime and improving the sector's financial resilience
• College provision in local areas, restructuring, and the future of the merger process
• Improving FE provision within colleges, and strengthening the relationship with employers and HE.
This event will be an opportunity to examine the findings of the independent review of how the government monitors FE college finances and financial management being led by Dame Mary Ney, following its expected publication.
The review is looking at the work of the ESFA and the FE Commissioner's team, and considering policies that would prevent further colleges from experiencing financial difficulties.
The agenda includes keynote addresses from: Tara Murray, Deputy Director, Provider Market Oversight, Education and Skills Funding Agency and a senior speaker confirmed from the Independent Commission on the College of the Future. Paul McKean, Head of Further Education and Skills, Jisc will be sharing his perspective on challenges and opportunities in the use of technology in further education in England.
Further speakers include: Jon Brookes, Social Value Lead, Wates Group Services; John Callaghan, Principal and Chief Executive, Solihull College & University Centre; Stefan Drew, Education Consultant and Former College Marketing Director; Stephanie Mason, Partner, RSM UK and a senior representative confirmed from Pearson.
In addition, sharing their experience of work at Guernsey College on the design of a curriculum to support low-attaining youth, there will be contributions from: Louise Misselke, Principal, Guernsey College and Professor Liz Atkins, Professor of Vocational Education and Social Justice, Institute of Education, University of Derby.
The agenda will include:
• The independent review into the monitoring of FE college finances and financial management - key findings
• Improving the oversight of colleges and adapting to the new insolvency regime - mergers, restructuring and sources of funding
• Supporting best practice in governance and accountability of FE colleges, implementing the new insolvency regime, and next steps for funding
• The new Ofsted inspection framework - examining the 'substance of education' in colleges
• Enhancing FE provision in colleges - curriculum, careers advice, fostering links with employers, and developing routes into HE
• The College of the Future - latest findings from the Independent Commission.