Countdown to Reservations End Date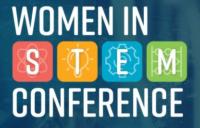 Event Details
Starts on:
18/11/2020 09:00 AM
Ends on:
18/11/2020 04:40 PM
Description
This conference will offer a leading platform to assess the next steps for employers and education providers to support the recruitment, retention and advancement of Women in STEM.
Delegates will hear the latest policy updates and key insights from leading experts about supporting improved uptake of girls and women entering STEM education, industry and careers.
Sessions will focus on strategies for enhancing diversity in STEM, supporting pipeline progression and creating a gender balanced workforce.
The event includes:
• Full Day Conference delivered via a next generation platform
• Opportunities for virtual networking and discussion
• Sessions delivered with real time resources and presentations
• Live interaction tools and break out rooms
• Varied formats and screen breaks to support an engaging experience
• Post-event resources and networking follow ups
• Match making networking and live delegate meet ups
• Replay functions so you never miss a session.
Don't forget to quote 'IGEdCentral20' when booking to claim your exclusive 20% discount!
There are three ways to register: call: 0203 770 6580; email: This email address is being protected from spambots. You need JavaScript enabled to view it.; or click the link below to visit the event website.