Countdown to Reservations End Date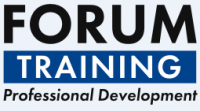 Event Details
Starts on:
06/11/2020 08:00 AM
Ends on:
06/11/2020 04:00 PM
Location:
Central London, UK
Description
This event is the 14th annual Headteacher's PA conference and will be tailored to ensure it suits delegates needs for 2020, providing the guidance and solutions most needed.
Jim Castle will be leading a session on Safeguarding. Jim used to be a Headteacher for several years and, after receiving two Outstanding Ofsteds (including one for Safeguarding), is now a consultant to help others towards achieving similar outstanding results in their own schools.
The full agenda and speakers will be announced in due course.
The focus of this event will be on:
• Updates on legislation and policy
• Key techniques for effective minute taking and tackling common problems
• Getting into the habit of new processes and on-going compliance with GDPR
• SCR compliance and information needed for inspection
• Safeguarding – consent and policy for using information
• Conflict resolution and difficult conversations
• Assertive techniques, verbal and non-verbal.