Countdown to Reservations End Date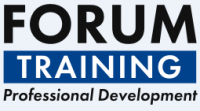 Event Details
Starts on:
18/11/2020 10:00 AM
Ends on:
18/11/2020 11:00 AM
Description
This webinar will look at simple ways to support a colleague struggling with their mental health.
The webinar objectives include:
• Recognising when colleagues may be suffering with mental health
• Expressing concern without causing offence
• Using non-judgemental language
• The importance of listening
• Understanding own limits
• Signposting to mental health support
• Concerns about suicide ideation and/or self-harm
• Protecting own mental health.
The session will be recorded allowing participants continued access to the learning long after the webinar is finished.