Countdown to Reservations End Date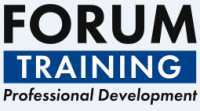 Event Details
Starts on:
24/11/2020 09:30 AM
Ends on:
24/11/2020 01:00 PM
Description
Teachers, schools and trusts across the country are starting to pledge a more proactive commitment to developing anti-racism policies and learning opportunities.
But with such a challenging and sensitive issue, how can we ensure our strategies are effective and delivered correctly?
The Ofsted 2019 inspection framework highlighted bigger focus on inclusion in schools, to develop and deepen the understanding of "British values" and "promoting an inclusive environment". However, how many schools are following through with a truly inclusive school and curriculum?
Not only is anti-racism needed for social and societal progress, but it is being highlighted further by education regulators.
This essential and timely seminar will provide guidance for the development of an anti-racism approach that is understood and respected by students, staff and parents, and the wider community.
This seminar will cover:
• Using and managing language and terminology
• The effects of misrepresentation in education on a child's learning
• How to effectively representation can be incorporated into the curriculum in line with Ofsted requirements
• Identifying challenges in the school community in relation to racism
• Creating a school culture that promotes diversity & inclusion, anti-racism and no-tolerance.