Countdown to Reservations End Date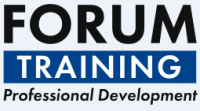 Event Details
Starts on:
27/11/2020 09:30 AM
Ends on:
27/11/2020 01:00 PM
Description
The Government has announced new catch-up funding for schools to help minimise the impact of the Covid-19 pandemic on pupils. But with Ofsted monitoring how it's used, the announcement has raised more questions than answers!
This event will provide crucial guidance on:
• How to put funding to the best possible use
• Overcoming implementation challenges
• Evaluating and monitoring the impact of approaches
• What Ofsted will be looking for and how to prove successful outcomes.
Delegates will be able to ask questions, discuss the challenges being faced, and share learnings with peers.
Seminar topics will include:
• Making difficult decisions and the most out of the funding – including aligning with pupil premium and wider improvement plans
• Prioritising needs and outcomes – assessing learning needs and wellbeing, and being realistic and focused with the funding
• Assess the best approaches for settings and how to best implement them effectively – putting a plan into practice
• How tp evaluate the impact of approaches and drive continuous improvement – and responding quickly to changes
• Look at how Ofsted might monitor and inspect spend – and what will be needed to demonstrate effective use and outcomes.
Please note: The half-day seminar will be delivered fully online via a video conferencing platform and speaker presentations and any additional materials will be shared with attendees.