Countdown to Reservations End Date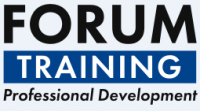 Event Details
Starts on:
30/11/2020 09:25 AM
Ends on:
30/11/2020 12:45 PM
Description
This seminar will explore what more schools can do to strengthen their wellbeing policies, and respond to changing needs and challenges.
2020 has brought disruption, uncertainty and anxiety. As key workers, school staff have been on the front-line supporting their pupils and their families throughout this difficult time.
The event will explore the impact of these responsibilities on staff, and look at how schools can provide more targeted and effective support.
The seminar will also provide expert guidance for developing whole-school policies and actions, and look at the role of collaborative and personal support, and how best to work together to manage mental health.
Seminar outcomes will include:
• It will provide practical guidance and actions that can be taken in the school setting to support staff wellbeing
• Tap into the short- and long-term benefits of putting wellbeing at the top of the agenda
• Staff with a good understanding of wellbeing and how to look after their own mental health, are able to provide better support to their pupils
• Learn about techniques for coping with anxiety and stress.
The event will be fully online, with plenty of opportunity to ask questions, join the discussion and interact with peers.