Countdown to Reservations End Date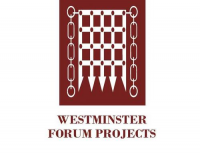 Event Details
Starts on:
08/02/2021 08:30 AM
Ends on:
08/02/2021 12:55 PM
Description
This conference focuses on the next steps for early years education in England and implementation of the newly reformed EYFS framework.
The agenda will include:
• key issues for the sector and its workforce going forward
• inspection of early years settings, under the new framework and during the pandemic.
Key areas for discussion will include:
• funding - how to address the key financial issues facing the sector, with some nurseries facing severe financial difficulty or risking closure due to decreased demand for childcare during lockdowns
• early language skills - assessing different approaches to how they can improved, particularly to catch up on learning time lost during the pandemic, and government support measures being offered
• the workforce
• the reformed EYFS framework
• assessment.
Relevant developments:
• Early adopter schools: EYFS framework - the recently published draft for providers taking part in the early adopter year ahead of the full roll-out of the reformed framework in September 2021
• New National Restrictions from 5 November - announcing that early years settings would remain open during the second national COVID-19 lockdown in England
• Ofsted announces new early years inspection arrangements
• Children hardest hit by COVID-19 pandemic are regressing in basic skills and learning - Ofsted's recently published findings on the pandemic's impact on some children of all ages and backgrounds
• Children's Commissioner for England calls on Government to make early years central to COVID fightback with a new 'Best Beginnings' guarantee - recommending reform and increased funding
• Government allocations of emergency funding for the sector
• Alliance calls for £240m early years funding in Spending Review - the Early Years Alliance proposing an Early Years Sufficiency Fund for childcare providers that are at risk of closure
• The stability of the early years workforce in England - the Social Mobility Commission finding a severe impact on staff due to low pay, high workload and lack of career development
• The impact of COVID-19 on education and children's services - the Education Committee's current inquiry.
The agenda will include:
• Assessing early years provision in England - key challenges and the experience of the pandemic
• Supporting the sector moving forward and workforce priorities - coping with demand, resources and funding issues, and staff recruitment, pay and career development
• Inspecting early years settings under the reformed EYFS framework
• Implementing the reformed EYFS framework - lessons from the early adopters, improving literacy and mathematics skills, and impact on staff workload and assessment
• Next steps for the early years sector.
Speakers and other delegates are expected to be an informed group including Members of both Houses of Parliament, senior government officials from the DfE and Ofsted, together with children's centres, nursery staff, local authorities, schools, teachers, education suppliers, edtech companies, language and literacy associations, nutrition specialists, nurses and general health practitioners, mental health practitioners, parent groups, charities, CCGs, NHS Trusts, education publishers, education businesses, academics with an interest in this field, together with representatives from national and trade media.
This is a full-scale conference taking place online and will include:
• full, four-hour programme including comfort breaks
• information-rich discussion involving key policymakers and stakeholders
• conference materials provided in advance, including speaker biographies
• speakers presenting via webcam, accompanied by slides if they wish, using the Cisco WebEx professional online conference platform
• opportunities for live delegate questions and comments with all speakers
• a recording of the addresses, all slides cleared by speakers, and further materials, is made available to all delegates afterwards as a permanent record of the proceedings
• delegates are able to add their own written comments and articles following the conference, to be distributed to all attendees and more widely
• networking too - there will be opportunities for delegates to e-meet and interact.
Full information and guidance on how to take part will be sent to delegates before the conference.