Countdown to Reservations End Date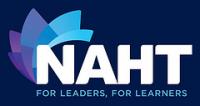 Event Details
Starts on:
11/02/2021 09:30 AM
Ends on:
11/02/2021 12:30 PM
Description
This training will empower delegates to feel confident to talk about sexual orientation and gender identity and tackle homophobic, biphobic, and transphobic incidents, gaining a more in-depth understanding of bias and learn how to embed inclusion into the school and into their teaching.
Facilitated by Diversity Role Models' Head of Education, Jac Bastian, this training will assist attendees in promoting diversity in the classroom and beyond.
The course will cover:
• Homophobic, biphobic and transphobic language and bullying and the impact it has
• Strategies for preventing bullying
• How to adapt policies so they support students and staff as well as meeting Ofsted/ISI requirements
• How to embed inclusion into interactions with parents and students
• Action planning to create LGBT+ inclusive curriculum and lessons, how to mitigate bias and challenge stereotypes in lessons and displays
• Awareness of transgender identity and issues, supporting staff to ensure the school meets the needs of all students in a practical and proactive way.