Countdown to Reservations End Date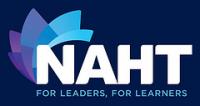 Event Details
Starts on:
27/01/2021 09:00 AM
Ends on:
27/01/2021 12:30 PM
Description
Facilitated by Philippa Ollerhead, this course will enable school leaders to manage and reduce the stress associated with school inspection, through excellent leadership practice, embedding school improvement into the annual quality cycle and taking account of best practice.
This event will include the latest updates on Ofsted pilot visits while inspections are suspended allowing delegates the opportunity to examine each aspect of inspection in relation to their own school. This will allow attendees to learn how to improve all aspects of school leadership and ensure that the education pupils receive is the best experience possible.
There will be a focus on curriculum, deep dives and pastoral care, sharing strategies on how to present evidence in a succinct and accessible format.
Attendees will learn how to integrate best practice models into every aspect of school leadership and will have the opportunity to examine the suitability of self-evaluation and action planning to communicate the school effectively to parents, staff and governors.
Aims include:
• Include specific practical examples, referenced to relevant guidance / legislation
• The course will help delegates to use the framework to bring about school improvement
• Discuss and develop the curriculum and pastoral care plan and strategies
• Prepare staff for the deep dive process and conversation
• Ensuring that self-evaluation is accurate
• Understanding how strategic planning can be successful
• Developing clear and measurable success criteria for improvement
• Ensuring that all staff and governors are well prepared and understand what to expect during an inspection.
Objectives include:
• Attendees will be taken through each aspect of the inspection framework
• Consider each element of the framework in order to fully embrace best practice
• Look closely at the evidence required to make each judgement, the criteria for making the judgements and best practice models
• Consider how best to present evidence clearly and succinctly
• Work through the questions inspectors will ask middle leaders during the deep dive and to governors during their meeting with inspectors
• Reflect on the current levels of effectiveness in the school
• Identify where practice is already working well, or might be improved and developed
• Be given the opportunity to plan how the school will prepare the practicalities following the phone call and prepare pupils, staff and governors.