Countdown to Reservations End Date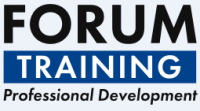 Event Details
Starts on:
20/01/2021 09:30 AM
Ends on:
20/01/2021 12:45 PM
Description
Safeguarding is a vital priority for schools, so recognising when a child isn't safe in their home environment is essential.
The pandemic has highlighted the dangers children face when at home, and the importance of schools in spotting domestic abuse and providing the right support.
It is crucial that schools are equipped to respond appropriately if the welfare of a child in their school is at risk. This essential seminar has been created in order for delegates to understand the forms of domestic abuse and how to recognise the signs.
The seminar will provide expert guidance for understanding, identifying and taking action where domestic abuse is a concern, in order to better respond to these delicate but critical situations.
It will also explore how COVID-19 has increased safeguarding and welfare risks for children at home, and look at what schools can do to support and protect their pupils whilst engaging with them sensitively, in person or otherwise.
Speakers include:
• Lee Marks, CEO and Founder of Break the Silence UK
• Vickie Robertson, Founder and Chair of Kaleidoscopic UK.