Countdown to Reservations End Date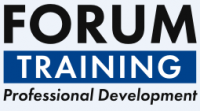 Event Details
Starts on:
03/02/2021 09:25 AM
Ends on:
03/02/2021 12:30 PM
Description
This online seminar will provide an essential update into the current legal and regulatory landscape, including assessing the role of the DSL in 2021 and Ofsted's inspection of safeguarding arrangements.
It will also explore how the pandemic has increased safeguarding and welfare risks, and look at what schools can do to support and protect their pupils under growing day-to-day pressures.
With the definition of safeguarding being expanded in the Government's Keeping Children Safe in Education 2020, the seminar will also explore mental health as a key safeguarding priority for schools, and will provide expert guidance for understanding, identifying and taking action when mental health is a safeguarding concern.
Delegates will have the opportunity to ask questions, join in the discussion and share experiences with like-minded individuals, at the same time gaining practical guidance and tools that may be applied in their settings.
The agenda will cover:
• An essential update on statutory responsibilities and duty of care
• Assess how the pandemic has impacted the safety and welfare of children
• Best practice guidance and support for understanding and identifying safeguarding concerns
• How to best support the positive mental health of pupils - taking positive and effective action.