Countdown to Reservations End Date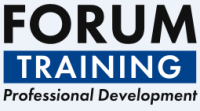 Event Details
Starts on:
09/02/2021 09:25 AM
Ends on:
09/02/2021 01:00 PM
Description
A fifth of young people experienced bullying in 2019 according to research by Ditch the Label Charity, while a global survey also found England to be one of the worst countries for bullying.
The long-term effects of bullying can be hugely damaging, so what can schools do about it?
Research has shown that the most effective approaches to bullying are those which take whole school action and involving the whole school community.
This seminar will provide expert guidance on how to tackle the problem head on, working together to build an inclusive, kind and tolerant culture, raise awareness, and identify patterns of behaviour which can lead to bullying.
The seminar will look at how pupils can ask for help and alert staff to bullying behaviour, and will explore best practice interventions, conflict management and innovative ways of working with bullies to resolve and prevent further incidents.
Meet the emotional and social needs of pupils and create a supportive environment in which they can succeed.
This seminar will look at:
• The forms bullying can take, including the rise of cyber bullying
• Embedding inclusive values across the school community
• How to put in place robust preventative strategies
• Guidance on effective interventions and response strategies.