Countdown to Reservations End Date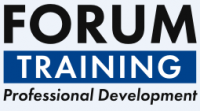 Event Details
Starts on:
17/02/2021 09:00 AM
Ends on:
17/02/2021 04:00 PM
Location:
Central London, UK
Description
2020 has brought major societal changes and movements that have impacted the way we live, work and think. Conversations around diversity are becoming more open, and organisations are recognising where they may need to improve.
In the workplace, everyone is entitled to a safe and respectful environment, and everyone should have equal access to employment and opportunities. Unfortunately there are still barriers to overcome – big and small.
This event will equip delegates with the knowlege of how to make real changes in an organisation to support D&I agenda, improve employee engagement, and drive innovation.
Topics will include:
• Where are we now? How has 2020 changed the inclusion conversation? – lessons from the pandemic, gender and ethnicity pay gap reporting, and how BLM has impacted discussions around racism
• Leading on diversity: aligning business and inclusion strategies – how to incorporate your strategies to produce value and understand the opportunities for revenue
• Inclusion and employee engagement: productivity, motivation and flexibility – how inclusive environment can affect your team performance, and providing a space and platform for voices to be heard
• Case study on being a "Disability Confident" leader
• Case study on how inclusive networks can support employees
• Exploring the impact of societal change on the workplace – understanding how businesses are adjusting and making changes alongside modern movements.
Speakers will include:
• Asif Sadiq MBE, Head of Diversity, Inclusion and Belonging, The Telegraph
• Julie Dennis, Head of Diversity and Inclusion, ACAS
• Nabila Salem, President of Revolent Group
• Shakil Butt, HR & Leadership Consultant and Founder of HR Hero for Hire.