Countdown to Reservations End Date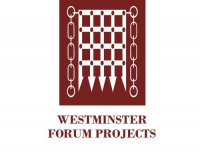 Event Details
Starts on:
13/07/2021 08:30 AM
Ends on:
13/07/2021 12:55 PM
Description
This one day conference will examine priorities, policy and best practice for improving child mental health in England - with a particular focus on the impact of the pandemic.
Chaired by Rt Hon Baroness D'Souza and Baroness Massey of Darwen, keynote speakers will include:
Gregor Henderson, Director, Mental Health, Public Health England
Dr Prathiba Chitsabesan, Associate National Clinical Director, Children and Young People's Mental Health, NHS England
Wendy Ghaffar HMI, Specialist Adviser, Cross Remit Safeguarding, Social Policy, Ofsted.
Overall, key areas for discussion in this conference will include:
• immediate priorities for supporting children's mental health following the pandemic and a return to in-person education
• identifying root causes of poor mental health, and best practice for prevention
• assessing child mental health services and looking at how they can be improved, including the role of inspections in raising standards.
With a particular focus for policymakers and stakeholders at this time, discussions will include:
• the Government consulting on its white paper on potential changes to the Mental Health Act following the independent review of the Act of 2018 - which includes proposals to:
◦ strengthen children's and young people's rights to be involved in decisions about their care and treatment
◦ ensure they can challenge decisions, and that they are only detained for hospital treatment when necessary
• research from NHS Digital indicating that in 2020 one in six children had a mental health concern, compared to one in nine in 2017
• warnings from Ofsted that children who have suffered the most with their mental health through the pandemic have:
◦ struggled on their return to school with their basic skills and learning
◦ seen an increase in eating disorders and self-harm.
The agenda
• National child mental health policy and the impact of the pandemic
• How multi agency partnerships identify and support children with mental ill health - key findings from joint targeted inspections
• Immediate priorities for supporting child mental health post-pandemic - the return to in-person education, identifying children most affected, and strengthening support networks
• Tackling root causes behind poor mental health affecting children and offering targeted support for disproportionately-impacted groups in society
• Improving child mental health services - capacity and demand, sharing data and best practice, preventative measures and fostering a whole-system approach
• Next steps for child mental health provision moving forward
• The COVID Generation - policy priorities for mental health and wellbeing in a post-pandemic world.
The event is a full-scale conference taking place online, and will feature:
• full, four-hour programme including comfort breaks with a full recording and transcript to refer back to
• information-rich discussion involving key policymakers and stakeholders
• conference materials provided in advance, including speaker biographies
• speakers presenting via webcam, accompanied by slides
• opportunities for live delegate questions and comments with all speakers
• a recording of the addresses, all slides cleared by speakers, and further materials, is made available to all delegates afterwards as a permanent record of the proceedings
• delegates are able to add their own written comments and articles following the conference, to be distributed to all attendees and more widely
• networking too - there will be opportunities for delegates to e-meet and interact.
Full information and guidance on how to take part will be sent to delegates before the conference.