Countdown to Reservations End Date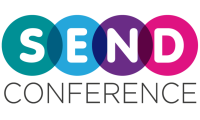 Event Details
Starts on:
17/06/2021 09:00 AM
Ends on:
18/06/2021 01:00 PM
Description
This two day conference will provide delegates an interactive format to help learn, network and implement change, covering policy and funding updates, best practice and panel discussions.
Delegates will benefit from:
• The latest updates and practical guidance delivered via interactive Q&As, panel discussions and breakout rooms
• The latest best practice and evidence-based interventions shared via interactive workshops
• Download all the resources before, during and after the Conference, helping attendess to effectively prepare, plan and implement learnings
• Connect with peers during live sessions and via dedicated topic-focused networking opportunities
• Choose from three streams of tailored content according to primary area of work, and catch-up on the other sessions through the on-demand streaming platform
• Plus: Exclusive Follow-Up Implementation and Discussion Workshop – June 23rd.
Attendees will join together with colleagues and new connections to reflect on everything learned at the core Conference, discuss changes made since hearing the latest updates and best practice and work together to plan ahead for summer catch-up activities and re-engagement in the new academic year.
Don't forget to quote 'IGEdCentral20' when booking to claim your exclusive 20% discount!
There are three ways to register: call: 0203 770 6580; email: This email address is being protected from spambots. You need JavaScript enabled to view it.; or click the link below to visit the event website.