Countdown to Reservations End Date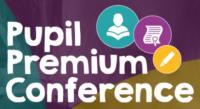 Event Details
Starts on:
13/07/2021 09:00 AM
Ends on:
14/07/2021 02:00 PM
Description
This two day conference will explore the latest insights, research and best practice in delivering outstanding Pupil Premium interventions for pupils at primary and secondary levels, including in special schools, to enhance attainment and support improved learning outcomes.
Attendees will gain key updates from leading experts and practitioners in supporting pupil progression, improving the impact of interventions to reduce barriers to learning and developing high quality strategies to narrow the attainment gap for all pupils. There will be dedicated streams for best practice interventions at primary and secondary stages, as well as for effectively deploying teaching assistants to support disadvantaged pupils.
The impact of the COVID-19 lockdown period on disadvantaged children and young people, and how to overcome this in the short and long term, will be a key focus of this year's Conference. Considering how to best reach all pupils, discussions will include the implementation and impact of the Department for Education's support package which now amounts to £1.7 billion, including for new activities through 2021-2022, and a continuation of the National Tutoring Programme, and how to ensure evidence-based spending in light of the latest government requirements.
The online event will feature:
• Live Q&As with sector leaders
• Match-making networking and live meeting scheduling with delegates
• Replay functions
• Live chat, questioning and polling tools
• Real time resources and presentations
• Dedicated discussion groups to network and collaborate with peers through the day
• Next generation conference engagement platform
• Real solutions, ideas and answers for all colleagues working to raise outcomes for pupils
• Varied formats and screen breaks to support an engaging experience
• Post-event resources to facilitate implementation of key takeaways.
Don't forget to quote 'IGEdCentral20' when booking to claim your exclusive 20% discount!
There are three ways to register: call: 0203 770 6580; email: This email address is being protected from spambots. You need JavaScript enabled to view it.; or click the link below to visit the event website.