Countdown to Reservations End Date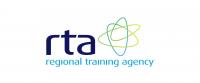 Event Details
Starts on:
05/07/2021 09:15 AM
Ends on:
05/07/2021 01:00 PM
Description
When working with children who are dyslexic it is important to have a good understanding and awareness of what dyslexia is, how it affects the child, and how to effectively provide support.
Early intervention and appropriate support has been shown to improve outcomes for dyslexia children.
This one day online seminar is designed to assist delegates in their understanding and empower them to support dyslexic children. It also covers the impact of dyslexia on mental health which is often overlooked by many dyslexia courses.
Learning objectives include:
•What is Dyslexia
•Diagnosing Dyslexia
•Supporting Dyslexia
•Dyslexia & Mental Health.