Countdown to Reservations End Date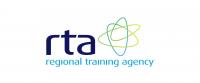 Event Details
Starts on:
24/11/2021 09:00 AM
Ends on:
24/11/2021 04:15 PM
Location:
Central London, UK
Description
School Nurses play a pivotal role in supporting and improving the health and wellbeing of pupils.
Never more so than during the pandemic with its catastrophic impacts on the social, emotional and physical development of young people.
But with an increasingly complex role, more responsibilities than ever before, and often trying to manage multiple settings, how can they ensure they are providing the best possible care and maximising their impact?
This one day conference is designed to enable delegates to explore the latest challenges school nurses are facing, best practice interventions, strategies and health management, and how to manage the ever-expanding workload.
Learning objectives include:
• Covid-19: risk management, infection control and supporting pupils with the aftermath
• Managing the ever-increasing workload and positively influencing the health and wellbeing of the school community
• With mental health illness on the rise amongst young people, exploring best and most innovative practice for prevention and early intervention, and how to identify issues and provide effective support
• Suicide prevention: what to do, when to share and when to step in
• Latest guidance and practice for managing the increasing prevalence of asthma and allergies
• The role of the school nurse in supporting long-term, additional and complex health needs.
This conference is perfect for anyone fulfilling a healthcare role in their school.