Countdown to Reservations End Date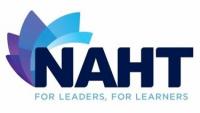 Event Details
Starts on:
08/07/2021 08:45 AM
Ends on:
08/07/2021 03:30 PM
Description
This one day online conference will focus on setting up SBLs for a successful future. The programme provided for this conference will inspire individuals to develop and grow, in order to make a critical contribution to their school.
Keynote speakers include:
• Andy Cope - Art of Brilliance
• Faye McGuinness - Director of Programmes, Education Support Partnership.
Panelists include:
• Stephen Morales - CEO, Institute of School Business Leadership
• Nick Brook - Deputy General Secretary, NAHT
• Emma Knights - CEO, National Governance Association
• Husham Khan
Panel discussions will cover:
• What does the future look like for SBLs?
• How will the profession develop?
• What impact will this have on pay and conditions?
Delegates will be able to attend three exciting workshops as follows:
• How to paint an impactful financial picture - Sharon Amesu
• Successful project planning in education - Nickii Messer
• Investing in yourself - Philippa Ollerhead.