Countdown to Reservations End Date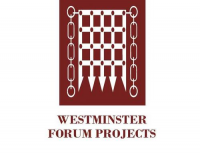 Event Details
Starts on:
01/11/2021 08:30 AM
Ends on:
01/11/2021 12:55 PM
Description
This one day online conference follows the recent call from the Education Secretary for the school system to move to a single model, using multi-academy trusts (MATs) as its foundation.
It will be an opportunity to consider this proposal, assessing the practicalities and next steps, and its potential for supporting and improving underperforming schools - including the 'try before you buy' scheme to allow maintained schools to trial membership of a particular MAT through Trust Partnerships.
Discussions will also feature governance in MATs, best practice in their management and operation, and their role in driving up standards.
Keynote speakers will be Dominic Herrington, National Schools Commissioner, Department for Education; Leora Cruddas, Chief Executive Officer, Confederation of School Trusts; Peter Davis, Catholic Senior Executive Leader and CEO, Our Lady & All Saints Multi-Academy Company; and Nigel Genders, Chief Education Officer, The Church of England Education Office.
The agenda is structured to bring out latest thinking on:
• the school system in the wake of the pandemic - evaluating the current state of play
• key issues for building an MAT-based school system:
◦ supporting institutions wanting to convert
◦ experience with the 'try before you buy' scheme so far
◦ the outlook for transition in the face of post-pandemic pressures
• implementing the faith academy trust pilot programme and supporting high achievement in faith schools
• improving collaboration and developing partnerships in the school system:
◦ co-operation in the wake of the pandemic, and lessons learned
◦ raising attainment and driving educational catch-up
◦ developing effective partnerships between independent and state schools
◦ next steps for supporting and improving poorly performing schools
• key policy priorities for the school system going forward.
This online event will include:
• full, four-hour programme including comfort breaks
• information-rich discussion involving key policymakers and stakeholders
• conference materials provided in advance, including speaker biographies
• speakers presenting via webcam, accompanied by slides if they wish, using the Cisco WebEx professional online conference platform
• opportunities for live delegate questions and comments with all speakers
• a recording of the addresses, all slides cleared by speakers, and further materials, is made available to all delegates after the event
• delegates are able to add their own written comments and articles following the conference, to be distributed to all attendees and more widely
• networking opportunities for delegates to e-meet and interact.
Full information and guidance on how to take part will be sent to delegates before the conference.