Countdown to Reservations End Date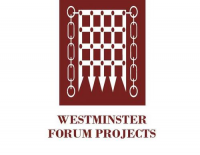 Event Details
Starts on:
11/11/2021 08:30 AM
Ends on:
11/11/2021 12:55 PM
Description
This one day online conference will examine the outlook for level 3 qualifications following the publication of the Government's plans for reforms to the system, which aim to clarify qualification and training routes and streamline the qualifications system by providing three main routes for people who have completed GCSEs: A Levels, T Levels, and apprenticeships.
Taking place following the roll out of the second wave of T Levels in September, the discussion will also consider wider issues around reform, such as priorities for improving awareness of the T Level qualification, with some in the sector concerned that the number of T Level industry placements needed in the reformed landscape cannot be scaled up in the timescale provided, given the low levels of awareness of the qualification amongst employers.
In addition, discussion is expected on the impact of the reform on parity of esteem between vocational and academic qualifications.
Alongside the Government's proposed reforms, delegates will consider the impact of the Skills and Post-16 Education Bill, and assess the outlook for improved training and upskilling opportunities in light of its measures.
Keynote contributions will be from Lucy Andrew, Deputy Director, Technical Education & Qualifications Reform Division, Department for Education; and Angela Fairchild, Deputy Director, Technical Education & Qualifications Reform Division, Department for Education.
Overall, the agenda is structured to bring out latest thinking on:
• outcomes from the review of post-16 qualifications at level three and below, and next steps
• priorities for implementing the new qualification system
• the outlook for progression routes following proposed reforms
• the future for applied general qualifications (AGQs).
This online event will include:
• full, four-hour programme including comfort breaks
• information-rich discussion involving key policymakers and stakeholders
• conference materials provided in advance, including speaker biographies
• speakers presenting via webcam, accompanied by slides if they wish, using the Cisco WebEx professional online conference platform
• opportunities for live delegate questions and comments with all speakers
• a recording of the addresses, all slides cleared by speakers, and further materials, is made available to all delegates after the event
• delegates are able to add their own written comments and articles following the conference, to be distributed to all attendees and more widely
• networking opportunities for delegates to e-meet and interact.
Full information and guidance on how to take part will be sent to delegates before the conference.