Countdown to Reservations End Date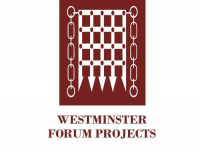 Event Details
Starts on:
30/11/2021 08:30 AM
Ends on:
30/11/2021 12:55 PM
Description
This one day online conference will consider priorities for the rollout of the second wave of T Levels, the lessons learned from rolling out the first wave, as well as wider priorities for improving the provision and outlook post-pandemic.
The discussion is taking place in the context of wider policy developments, with delegates considering the impact of the Skills and Post-16 Education Bill and broader priorities for post-16 qualifications, as well as the recent support offered to employers and providers of the qualification for the delivery of T Level industry placements, such as the T Level Employer Incentive Scheme, and the T Level Employer Support Package.
The conference will also be an opportunity to look at the role of T Levels in the wake of Covid-19, and how they can be harnessed to fill the skills gap and support economic recovery following the pandemic.
Keynote contributions will be from Stella Pearson, Deputy Director for T Level Delivery, DfE; and Carmel Grant, Deputy Director, Technical Education Implementation, Institute for Apprenticeships.
The agenda will bring out latest thinking on:
• the second wave of T Levels - experience so far and continuing with implementation
• improving the provision of T Levels - raising standards and improving co-operation with employers, lessons learned from the first wave and sharing best practice, and adjustments for delivery in the post-pandemic landscape
• situating T Levels in the FE and vocational landscape - raising awareness amongst employers and students, student satisfaction and the Transition Programme, the future for level 3 qualifications, and progression to further study
• harnessing T Levels for levelling up regions and post-pandemic recovery - supporting employers with take-up, the impact so far on meeting skills needs and dovetailing with the Skills for Jobs Bill
• key policy priorities for T Levels moving forward.
This online event will include:
• full, four-hour programme including comfort breaks
• information-rich discussion involving key policymakers and stakeholders
• conference materials provided in advance, including speaker biographies
• speakers presenting via webcam, accompanied by slides if they wish, using the Cisco WebEx professional online conference platform
• opportunities for live delegate questions and comments with all speakers
• a recording of the addresses, all slides cleared by speakers, and further materials, is made available to all delegates after the event
• delegates are able to add their own written comments and articles following the conference, to be distributed to all attendees and more widely
• networking opportunities for delegates to e-meet and interact.
Full information and guidance on how to take part will be sent to delegates before the conference.