Countdown to Reservations End Date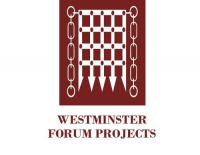 Event Details
Starts on:
09/12/2021 08:30 AM
Ends on:
09/12/2021 12:55 PM
Description
This one day online conference will discuss priorities for delivering high-quality science education in England, and what is needed to support the workforce to boost quality and attainment in science education.
The discussion will consider the recently published research review of science education from Ofsted, which sets out the key factors that enable schools to deliver a high-quality education, and identifies areas of concern in current provision.
With a further Government investigation into the provision of science in schools expected to report in 2022, delegates will have the opportunity to discuss the review's recommendations for best practice, including:
• coherency within the broader science curriculum
• work focussed on content and progression rather than practical activities in isolation
• frequent assessments to monitor learning, retention, and progression
• sufficient curriculum time combined with specific CPD for teachers and technicians.
The agenda in summary:
• Priorities for science education
• Providing high quality science education - recovering from COVID-19, meeting funding needs, areas for prioritisation, co-ordinating with other subjects, and securing progression, curriculum time, and coherency across disciplines
• Encouraging careers in science - bringing industry into education, boosting awareness, tackling skills shortages, and working with employers to improve diversity and participation
• The education workforce - meeting the demand for specialist teachers, improving recruitment and retention, the role of technicians, and priorities for professional development
• Boosting quality and attainment in science education - insights from international practice
• Creating a holistic approach to science education - engaging with industry and research, encouraging science careers, and supporting schools.
This online event will include:
• full, four-hour programme including comfort breaks
• information-rich discussion involving key policymakers and stakeholders
• conference materials provided in advance, including speaker biographies
• speakers presenting via webcam, accompanied by slides if they wish, using the Cisco WebEx professional online conference platform
• opportunities for live delegate questions and comments with all speakers
• a recording of the addresses, all slides cleared by speakers, and further materials, is made available to all delegates after the event
• delegates are able to add their own written comments and articles following the conference, to be distributed to all attendees and more widely
• networking opportunities for delegates to e-meet and interact.
Full information and guidance on how to take part will be sent to delegates before the conference.