Countdown to Reservations End Date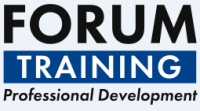 Event Details
Starts on:
26/11/2021 09:15 AM
Ends on:
26/11/2021 12:45 PM
Description
Bereavement is a factor of daily life but it isn't something that is talked about very often.
This one day online seminar is for those who work with bereavement, either directly affected, or as a supportive role.
There are many work environments where bereavement and grief is more common(eg. care homes), and there are environments where bereavement is rare but it is important we know how to support those affected (eg. schools).
Learning objectives will include:
• What is Bereavement & Grief?
• Supporting those who are bereaved
• Bereavement and children
• Grief & Mental Health.