Countdown to Reservations End Date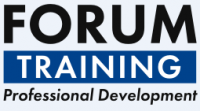 Event Details
Starts on:
26/01/2022 08:45 AM
Ends on:
26/01/2022 05:00 PM
Location:
Central London, UK
Description
With schools, pupils and parents still reeling from the disruption of the pandemic, it is essential that attendance is prioritised to provide the best possible opportunities for making up lost learning, supporting personal development and driving school improvement planning.
The event will bring together school leaders and attendance officers to discuss how to lead on attendance in 2022, exploring key issues around Covid-19, persistent absence, mental wellbeing and attainment.
This one day conference will consider what an effective whole-school, strategic approach looks like in 2022, and how to achieve better outcomes for all pupils.
With an agenda packed full with keynote sessions, panel discussions, case studies and breakout sessions, the event will provide an essential forum for knowledge sharing, strategic thinking, practical guidance and the development of good practice.
Key topics to be explored include:
• Effective attendance strategies in 2021/22
• Meeting Ofsted's criteria for attendance
• Rethinking parental engagement in the Covid-era
• Latest thinking on tackling persistent absence
• Tackling the growing mental health crisis
• Demystifying data and attendance
• Supporting social mobility and closing the gap
• Safeguarding and attendance.
Learning objectives include:
• Tackle attendance head on and strategically
• Discuss how to approach the ongoing Covid-19 challenges
• Take a whole-school approach and rethink parental engagement in the context of the pandemic
• Build networks and share learning with peers
• Learn from a variety of sessions, experts and thinkers with plenty of opportunities for questions, comments, observations and discussions throughout the day.