Countdown to Reservations End Date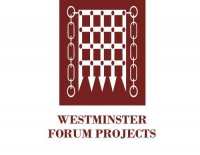 Event Details
Starts on:
24/01/2022 08:30 AM
Ends on:
24/01/2022 12:55 PM
Description
This one day conference will focus on policy priorities for care leavers - discussing next steps for the provision of support, strengthening the system, and helping the workforce deliver improved outcomes.
The event will provide an opportunity to consider the ongoing Independent Review of Children's Social Care and the outlook following publication of its interim report, the Case for Change.
Keynote speakers include:
• David Graham, National Director, Care Leavers Association
• Nick Smith-Patel, Head of Education, MyBnk
• Mark Riddell, National Implementation Adviser for Care Leavers, Department for Education.
Delegates will discuss progress in implementing a joined-up system of support for care leavers and how best to enable key agencies to work effectively together, as well as how to tackle long-term challenges faced by those leaving care, and improve access to future pathways into employment and further study.
Sessions in the agenda will include:
• the impact of the pandemic on care leavers
• improving coordination across the system:
◦ effective multi-agency working
◦ policy alignment between national and local government
◦ staff support and retention
◦ issues related to funding
• addressing long-term challenges impacting children in care and care leavers - improving educational attainment, addressing mental health concerns, and reducing offending rates
• assisting care leavers with the transition to employment and independent living
• support for care leavers:
◦ pathways to educational progression and employment
◦ access to adequate housing
◦ building support networks and facilitating integration into the wider community
• policy priorities for improving the outlook for care leavers.
This is a full-scale conference taking place online and will include:
• full, four-hour programme including comfort breaks - delegates will also get a full recording and transcript to refer back to
• information-rich discussion involving key policymakers and stakeholders
• conference materials provided in advance, including speaker biographies
• speakers presenting via webcam, accompanied by slides if they wish, using the Cisco WebEx professional online conference platform
• opportunities for live delegate questions and comments with all speakers
• a recording of the addresses, all slides cleared by speakers, and further materials, is made available to all delegates afterwards as a permanent record of the proceedings
• delegates are able to add their own written comments and articles following the conference, to be distributed to all attendees and more widely
• networking too - there will be opportunities for delegates to e-meet and interact.
Full information and guidance on how to take part will be sent to delegates before the conference.