Countdown to Reservations End Date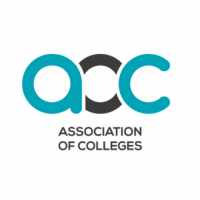 Event Details
Starts on:
16/11/2021 08:00 AM
Ends on:
17/11/2021 06:00 PM
Location:
ICC Birmingham, Birmingham B1 2EA
Description
This two day conference and exhibition is the must-attend further education event of the year, offering an exceptional programme which will feature distinguished speakers from education, government and business coming together to analyse and advise on all the key topics within the sector.
With the difficulties of the past 18 months, now is the opportune moment to take time and space to think through the many challenges faced at work. Join colleagues from around the country and experience an event set to showcase excellence in colleges and learn how to adapt it to fit individual needs.
The event will focus on all the key topics of the moment including the post-pandemic economic recovery, the Skills White Paper and much more, ensuring delegates take away useful information and inspiring new ideas.
Both days will feature breakout sessions and a selection of hot topics for discussion.
Confirmed speakers include:
• Nadhim Zahawi MP, Secretary of State for Education
• Eniola Aluko, former international footballer, pundit and lawyer
• Ruby Wax OBE, Mental Health Campaigner, Writer, Actor and Comedian
• Kathleen Henehan, Senior Analyst, Resolution Foundation
• Michael Howells, President of Workforce Skills & Interim Chief Strategy Officer, Pearson
• Amanda Spielman, HM Chief Inspector of Education, Children's Services and Skills
• Dr Jo Saxton, Chief Regulator, Ofqual
• James McLeod, Vice President EMEA, Faethm AI
• David Hughes, Chief Executive, Association of Colleges
• Jonathan Dewsbury, Deputy Director of Projects, Innovation, Change & Sustainability
• Paul Joyce, Deputy Director for Further Education, skills & one of Her Majesty's Inspectors
• Jennifer Coupland, Chief Executive of the Institute for Apprenticeships and Technical Education
• Justin Webb, Radio 4 influential Today programme presenter.
In addition, delegates are invited to book tickets to attend a conference drinks reception and dinner on the first evening of the conference.