Countdown to Reservations End Date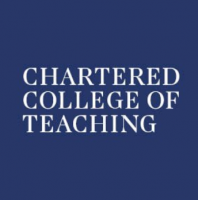 Event Details
Starts on:
17/11/2021 05:30 PM
Ends on:
17/11/2021 06:30 PM
Description
As school communities come together once more rebuilding, reconnection and recovery are at the heart those communities. The impact on the mental wellbeing of staff and students alike has been considerable during the pandemic, and strategies that enable the restoration of resilience are key to recreating a vibrant culture of learning in schools once more.
The new RSHE Curriculum framework has much to contribute to that process. Matching and developing resources at this time is vital for successful implementation.
In this webinar, delegates will have the opportunity to hear from Professor Barry Carpenter "From Reconnection to Resilience: The contribution of RSHE to children's mental health". Barry has a career spanning over 40 years. His appointments include Professor of Mental Health in Education to Oxford Brookes University, and Honorary Professorships at universities in Ireland, Germany and Australia, as well as Principal, Chief Executive, and National Director for Complex Needs (Department for Education). He recently became a Patron for the ADHD Foundation, and is a Fellow of the Chartered College of Teaching. He serves as a Trustee on the Board of the Association of Child and Adolescent Mental Health (ACAMH).
Paula Penny, Head of the RSHE and Citizenship Policy Unit, Department for Education, will provide an overview of the RSHE curriculum, including curriculum development, support for implementation, monitoring and evaluation and why RSHE is particularly important in supporting wider DfE policies around mental wellbeing, behaviour and safeguarding.
Claire Donnachie, Deputy Director of the SFET Teaching School Hub will talk about the approaches taken at this case study school both in the classroom and across the Trust to implementing and delivering the statutory RSHE curriculum: from planning and teaching, resources available, parental engagement, evaluation and feedback. Following a successful bid in 2020, South Farnham Teaching School was selected by the DfE to become an RSHE Hub.