Countdown to Reservations End Date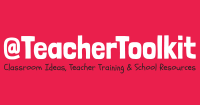 Event Details
Starts on:
19/05/2022 04:30 PM
Ends on:
19/05/2022 05:30 PM
Description
As with all edtech solutions, they must be impactful which means saving time and engaging students in and out of class for teachers to achieve better outcomes.
This online session is pitched for all teachers across the UK and will highlight different interactive learning techniques used by other teachers in the classroom:
• Introductions
• Why do teachers feel more empowered using LessonUp?
◦ Creating more engaging learning moments for students
◦ Bringing the world into the classroom
◦ Saving time on lesson planning
• LessonUp in the classroom: see how it works from a teacher in secondary education
◦ How to upload existing material and create interactive lessons
◦ How to instantly start teaching engaging lessons
◦ More advance interactive features and learning techniques
• LessonUp in the classroom: learn how it supports teachers in further education.
Delegates will be introduced to the team from LessonUp, and hear from two teachers already using the software in class.