Countdown to Reservations End Date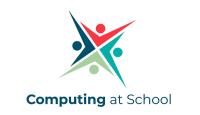 Event Details
Starts on:
07/06/2022 03:45 PM
Ends on:
07/06/2022 04:45 PM
Description
This online event will help delegates find the support and resources needed to teach the primary computing curriculum with micro:bit in Northern Ireland, including new courses for professional learning.
The micro:bit makes it easy to introduce computing concepts to primary aged children. It's great for simple, tangible introductions to what digital and computing technologies are and how they work.
This workshop will be delivered by Jo Inglis who will give an overview of what micro:bit offers primary teachers and Lorna Gibson will share micro:bits new professional learning courses which have been recently launched.
The workshop is suitable for lower and upper KS2 teachers and anyone wishing to be introduced to the micro:bit.