Countdown to Reservations End Date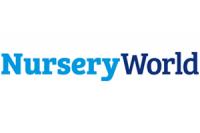 Event Details
Starts on:
09/06/2022 09:00 AM
Ends on:
09/06/2022 05:00 PM
Description
Nursery World Exchange is a series of events bringing together senior nursery group directors and leading early years resources and equipment suppliers for a day of networking.
The events involve nursery directors having a number of mini-meetings with early years suppliers at which they can discuss their settings' requirements for equipment, resources and training, and build valuable contacts.
Included in the day is a keynote speech on the Early Years Inspection Framework and trends in Ofsted inspections by Pennie Akehurst, who runs research, training and consultancy company, Early Years Fundamentals.
These events are free to attend for nursery directors and include a sociable evening meal, a light-hearted quiz and complimentary overnight stay.