Countdown to Reservations End Date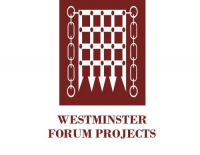 Event Details
Starts on:
07/06/2022 08:30 AM
Ends on:
07/06/2022 12:55 PM
Description
This online conference will examine priorities and next steps for adult education and lifelong learning in England, including:
• a Lifelong Loan Entitlement (LLE), expected to be introduced as part of the Government's Higher Education Bill
• a Lifetime Skills Guarantee, introduced in the Skills and Post-16 Education Act.
Those attending will look at the proposed design of the LLE, how the system will need to change to facilitate its introduction, implications for implementation, and its likely overall impact.
There will also be discussion on whether the Lifetime Skills Guarantee should be extended to include qualifications below level 3, and how to support adults without GCSE passes in maths and English to improve proficiency.
In addition, the agenda will look at how to align lifelong learning provision with the needs of the labour market, including the way forward for upskilling the workforce, improving on-the-job training, identifying skills needs, addressing regional variation and creating local skills ecosystems.
Overall, sessions in the agenda will bring out latest thinking on:
• demand - the capacity of the skills & training system to provide upskilling & retraining for those who need it ◦ implications for providers & adult learners
• implementation - creating a joined-up approach to lifelong learning provision ◦ providing clarity for students over qualification choice
• employment - the role of retraining in the aim of future-proofing the labour market ◦ creation of local skills ecosystems to address regional variation
• social mobility - facilitating career change & progression to employment ◦ the role of careers guidance & jobs centres ◦ support for hard-to-reach groups
• best practice - case studies from key sectors in improving skills provision
• next steps - the implementation of the Lifelong Loan Entitlement & the Lifetime Skills Guarantee.
Keynote sessions will be with Matt Hassan, Head of Policy, Lifelong Loan Entitlement, Department for Education as well as Professor Liz Barnes, Commissioner, Lifelong Education Commission; Dr Joe Marshall, Chief Executive, National Centre for Universities and Business; and Commissioner, Lifelong Education Commission; and Rajay Naik, Chief Executive Officer, Skilled Education; and Chairman, UK Commission on Lifelong Learning.
The conference will be an opportunity for stakeholders to consider the issues alongside key policy officials who are due to attend from the DfE; BEIS; Department for the Economy, NI; Department of Further and Higher Education, Research, Innovation and Science, Ireland; DWP; Education Scotland; IPO; Ofsted; Tertiary Education Review; The Scottish Government; and the Welsh Government.