Countdown to Reservations End Date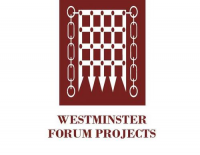 Event Details
Starts on:
23/06/2022 08:30 AM
Ends on:
23/06/2022 12:55 PM
Description
This online conference will focus on priorities for supporting child development in the first 1,001 days of life.
Areas for discussion include parental engagement and support; best practice in early social, emotional and cognitive development; and developing a joined up and coordinated approach to supporting early child development.
It comes as the key recommendations are rolled out following the acceptance by the Government last year of recommendations in The Best Start for Life - A vision for 1,001 Critical Days review chaired by Rt Hon Dame Andrea Leadsom MP.
Delegates will look at the steps which need to be taken for implementation of the strategy's six action areas, which aim to support parents and carers during the first two years of a child's development.
The conference will also be a timely opportunity for delegates to consider the rollout of the Government's Family Hubs programme and how the Government can work with local authorities to develop an effective Family Hub network within each local area, with the government committing a further £302m to the programme.
Abi Miranda, Head of Early Years and Prevention, Anna Freud National Centre for Children and Families, which co-ordinates the National Centre for Family Hubs, will deliver a keynote address outlining best practice in their implementation and delivery.
Further keynote contributors include Dr Michelle Fernandes, Academic Clinical Lecturer, University of Southampton; and Honorary Research Fellow, University of Oxford; and Alison Morton, Executive Director, Institute of Health Visiting.
Overall, those attending will assess progress and next steps for:
• creating a joined-up approach - coordinating and streamlining the offer of support for families - joint working between education and health services
• support for parents and carers - effective and timely information for parents and carers - assessing the current offer of free childcare
• children's social, emotional and physical development - best practice - developing communication and early language skills - harnessing play-based learning
• early intervention - including provision for children in need of additional support
• developing the workforce - recruitment, development and retention - training and support
• quality and regulation - local and national accountability - use of data - health and development reviews and tracking children's development - evaluation and inspection.
The conference will be an opportunity for stakeholders to consider the issues alongside key policy officials who are due to attend from the DfE; the DHSC; and the NAO - as well as parliamentary pass-holders from the House of Commons.