Countdown to Reservations End Date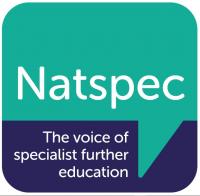 Event Details
Starts on:
21/06/2022 09:00 AM
Ends on:
22/06/2022 05:00 PM
Location:
Leicestershire, UK
Description
This two day conference is the largest specialist event for FE professionals who work with students with Education, Health and Care (EHC) plans and/or students funded through the high needs system.
The programme is packed with opportunities for SEND professionals to learn together, from one another and from experts from within and beyond our sector. Across the keynote speeches and workshops, delegates will hear how partnership-working and learning exchange has been a driving factor in creating new opportunities and raising aspirations for our students.
The conference will also give delegates the chance to hear from policy makers and reflect on changes to the SEND landscape resulting from the government's SEND review. Discussions and debates will centre around how further education providers can ensure that young people with SEND can achieve their aspirations and step forward with confidence into a bright future.