Countdown to Reservations End Date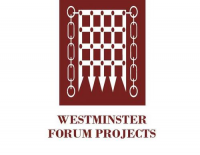 Event Details
Starts on:
13/09/2022 08:30 AM
Ends on:
13/09/2022 12:55 PM
Description
This online conference will focus on the next steps for the early years and childcare sector in England.
With the statutory rollout of the updated early years foundation stage (EYFS) from last September, delegates will assess progress with implementation and lessons learnt so far - including:
the impact on early literacy and numeracy levels, raising attainment, and ensuring children are reception-ready
issues and best practice for creating an holistic curriculum
Delegates will also discuss priorities for the early years workforce, including the impact of the new Government package to reduce the cost of childcare for parents, as well as considering how to improve the availability of childminders across England.
It will be a timely opportunity to assess the findings of the Times Education Commission's final report Bringing Out the Best, looking at how to support the most disadvantaged pupils and families, and boost development through formal early years education.
Further areas for discussion include:
• resources - funding - provision of support for the sector moving forward
• pressure on families - impact of the rising cost of living - support for parents with the cost of childcare
• post-pandemic - priorities for mitigating the impact on children's development - raising standards
• mental health - tackling concerns for children and staff
• inequalities - support for children and families from disadvantaged backgrounds - early years education to bolster social mobility.
The keynote sessions will be with Neil Leitch, Chief Executive, Early Years Alliance; and Professor Chris Pascal, Director, Centre for Research in Early Childhood.