Countdown to Reservations End Date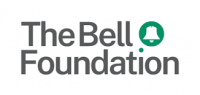 Event Details
Starts on:
14/09/2022 03:45 PM
Ends on:
14/09/2022 05:00 PM
Description
This webinar is a special joint event between The Bell Foundation and Refugee Education UK (REUK), a charity which aims to support young refugees in building positive futures by thriving in education.
Developed in response to last summer's crisis in Afghanistan, this webinar helps participants to:
• Recognise how Afghan students will be impacted by forced displacement and their previous experience of education
• Identify academic and wellbeing challenges for resettled Afghan children and young people
• Develop compassionate and effective interventions appropriate to the context of Afghan students.
This webinar is aimed at teachers and other staff working in primary and secondary school settings or working to support them.
Drawing on up-to-date information and research on the resettlement of young Afghans in the UK, as well as REUK's extensive experience working with young Afghans over the past 10 years, this webinar will:
• Provide an introduction to supporting Afghan students who arrive in your school, college or organisation
• Describe the range of previous educational and displacement experiences of newly-resettled Afghan families
• Explain the educational implications for newly-arrived students with a focus on barriers to progress and achievement
• Outline practical strategies that individuals and organisations can adopt to overcome these challenges with children and young people
• Share details of resources from REUK, The Bell Foundation and other partners that can help when engaging with Afghan families and developing policies and practices.
The webinar will be delivered by two REUK staff members, Katie Barringer and Hamid Khan and will begin earlier than the Foundation's usual webinars in order to allow extra time for questions at the end.
The webinar will provide a great opportunity for participants to have direct access to expert advice on learners using EAL who have arrived from Afghanistan and the ability to pose questions regarding support for children from Afghanistan.