Countdown to Reservations End Date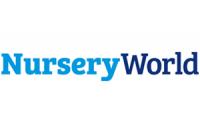 Event Details
Starts on:
09/11/2022 09:00 AM
Ends on:
09/11/2022 05:00 PM
Location:
Central London, UK
Description
Under the Early Years Foundation Stage, all children should have equal access to high-quality, inclusive early education and care. But faced with increasing numbers of children presenting with special educational needs and disabilities (SEND), practitioners need strategies and support to be able to meet individual children's needs.
Providing the right environment and opportunities for children with SEND can be challenging, which the professionals sharing their stories throughout this conference fully understand. This vital one day conference will inspire practitioners to focus on their current practice and develop more knowledge and confidence to work with children and families, to recognise individual needs and the measures they can put in place to support them.
Being an inclusive provider is not just about welcoming children with SEND into a setting. It is about being proactive, removing barriers and making adjustments to allow children to be fully included.
The conference will offer invaluable advice from leading experts and organisations. And by learning how other settings have altered their ways of working and environments to support and celebrate children with SEND, practitioners will be empowered to embrace the contributions of every child and enable them to maximise their health, wellbeing and life chances so they can thrive.
The conference will include:
• A keynote speech from Dr Julian Grenier on how the early years sector can enable high aspirations for all children
• Overcoming barriers to inclusion in your setting for children with SEND, with Catherine McLeod of Dingley's Promise
• How Newham's SEND Hub team empowers practitioners and supports parents and their children
• Footprints Learning for Life explains how it creates a great working environment for staff with additional needs, as well as welcoming all children to its setting
• Kerry Murphy challenges the deficit narrative and gives advice on how to be neurodiversity-affirming
• The work of the Emosi transcultural therapy centre at Ellesmere Children's Centre
• See a nursery school's nurture space in action
• Practical workshops on outdoor play to support children's well-being, with Sarah Watkins; making speech and language interventions accessible for all children, with Warda Farah; and using music to engage and interact with children, with Amanda Thorpe.