Countdown to Reservations End Date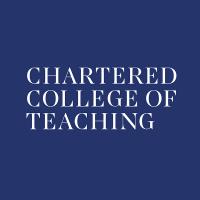 Event Details
Starts on:
20/09/2022 03:00 PM
Ends on:
20/09/2022 05:45 PM
Description
Exclusively for teachers and school leaders, this online training will focus on pedagogical approaches and practical strategies that can be used to support with a range of aspects of pupil mental health in school. It will give attendees a unique opportunity to take part in interactive expert webinars looking at how to approach key topics in school.
The session will focus on the topic of bullying and loneliness, something which can be of particular concern at the start of a new school year. It will include presentations by Dr Verity Jones (Associate Professor, University of the West of England, Bristol) and Sharon Mangoma MCCT.
Dr Verity Jones will consider how racism (as a form of bullying) impacts the mental health and wellbeing of children 9-11 years old. The session will draw on findings from ongoing interdisciplinary research with education, creative art and psychology experts and will focus on how loneliness is experienced by young people as a result of racism. Verity will consider the strategies children are using to cope with this and how teachers and schools can work towards inclusive educational experiences for young people in our school.
Sharon Mangoma will talk about how encouraging students to reflect upon and perform intentional acts of kindness – 'acts of kindness' – develops perspective taking, increases social membership, and offers a structured way of encouraging kindness within the school context.
The presentations will be followed by a discussion with panelists Harriet Gill (Managing Director of Education and Wellbeing, Coram Life Education) and Jenny Barksfield (Deputy CEO and Director of Education, PSHE Association).